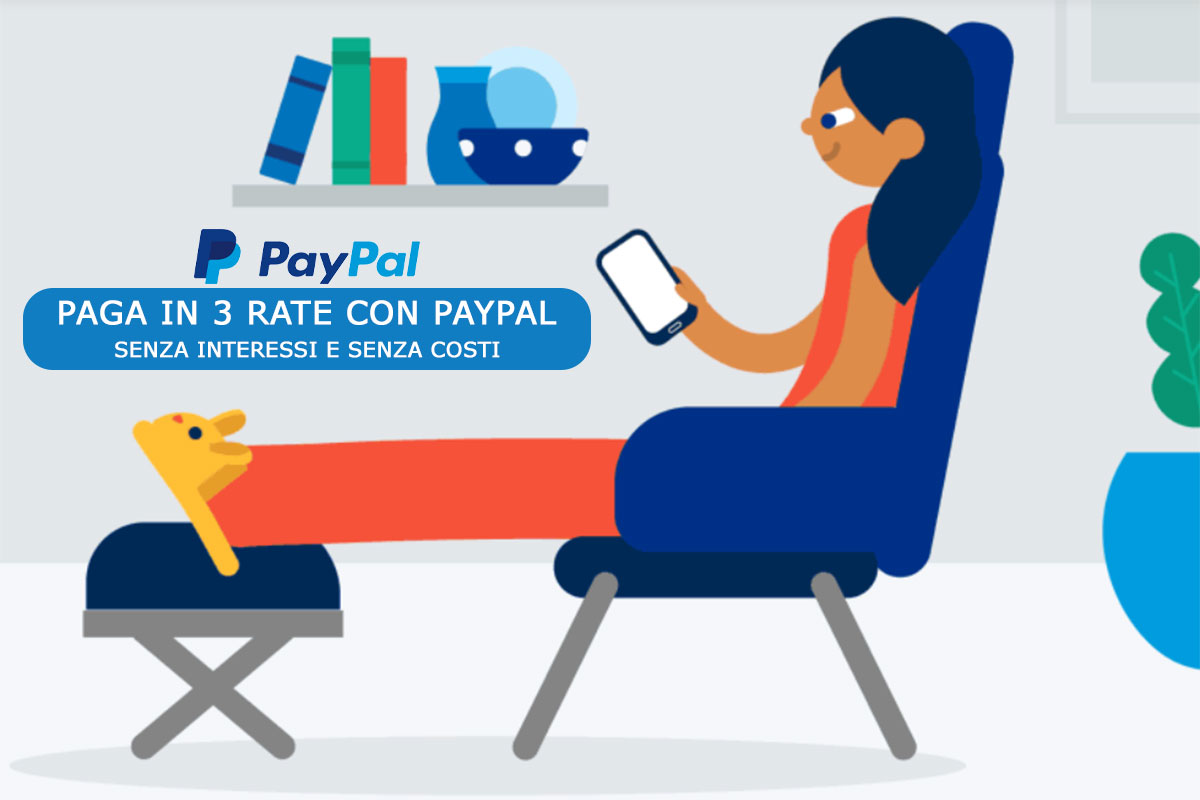 Klarna
With our browser for in-app purchases you can search for any brand and pay in 3 installments for your favorite items.

     At the time of payment:

Select the option to pay in 3 interest-free installments and enter your debit, credit or prepaid card details. The process is as easy as paying with any card.

       2. Upon shipment of the order:

Once we have received confirmation of dispatch of the order from the merchant, we will carry out the first charge on your card. Once your payment is processed, we'll send you a notification.

       3.Every 30 days:

The rest of your card will be charged automatically every 30 days, until the full amount is paid off. We will inform you before each payment..
PayPal
How does "Pay in 3 installments" work?

It's simple, choose PayPal as your payment method when you shop online. Log into your PayPal account and you will see the "Pay in 3 installments" option available if you and your purchase are both eligible.

If yes, you can request payment in installments in a few steps, you will receive a quick response to complete your purchase. At the time of your request we may need to check your credit record against credit information systems and therefore we may need to provide them with information on how you handle your repayments.

If we do, it will remain on your profile from the moment the loan agreement is signed. We may then need to provide information about how you handle your repayments to credit reference agencies.

Therefore, it is important that you are able to pay the repayment installments and are confident that you can pay them.